Introducing CRIWARE's new pricing
We are thrilled to introduce our new subscription licensing option for CRIWARE.
This new plan, available in all 5 regions and for all platforms, is especially well adapted to mobile application development. Basically, you can start to pay only when you become profitable!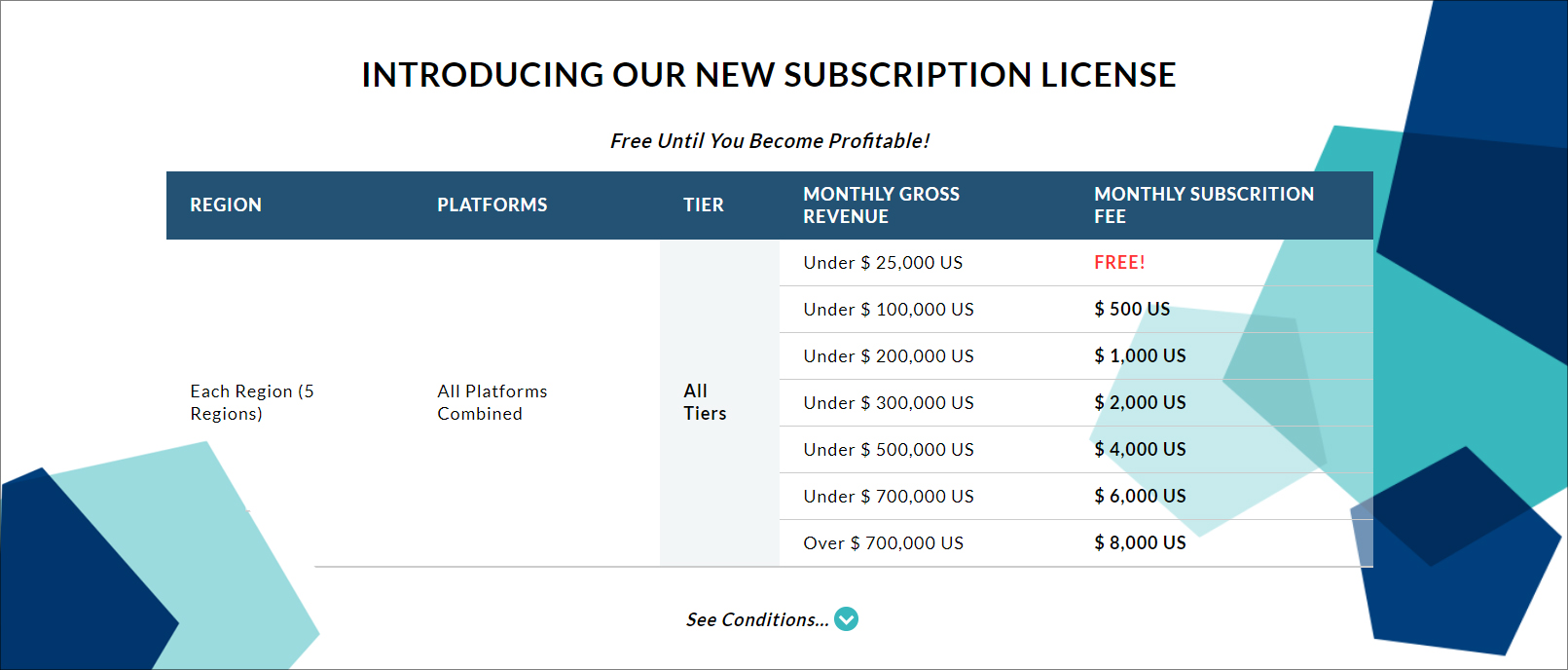 Of course, our flat fee license option is still available for those who prefer it, and we also have a very special offer which is sure to please Chinese game developers!
You can check all the details here…