CRI Middleware recently acquired R-FORCE, a game development studio located in Shibuya, Tokyo. The talented team at R-FORCE has mastered production pipelines, having released no less than 333 games in a record time for major publishers! The team has also a great expertise in network programming, which will perfectly complement the array of technologies already offered by CRI Middleware.
We asked R-FORCE's founder, Mr Yokoyama, a few questions about the history of the company and what to expect now that R-FORCE is part of the CRI Middleware group.
Hello Yokoyama-san, can you briefly describe your professional background before creating R-FORCE?
I first became captivated by digital games after an encounter with medal games in kindergarten and also after seeing arcade cabinets. Then, the appearance of the Game & Watch sealed it for me. From that point, I couldn't control my desire to create such interesting devices. I built my first game during my second year in elementary school. While reading a book about electronics, I built a simple game using light bulbs and switches, and had my friends play it.
As my parents prohibited playing video games at home, I could not buy a NES or a PC. So, I had to be resourceful and build game machines and program software on PCs in electronic stores. After graduating from high school, I helped a friend who started a game development group and proceeded to full-scale game production while doing part-time jobs such as cooking and distributing leaflets.
As part of that group, which was called R-FORCE software, we released four indie games, but soon after the founder stopped his activities. I decided to start working in the game industry and R-FORCE ENTERTAINMENT was born, as no other company would have hired a someone with high-school credentials and cooking experience!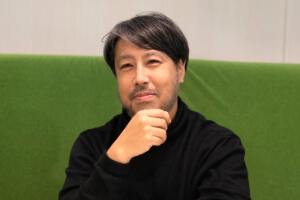 When was R-Force created, with what goal, and what is the origin of its name?
R-FORCE was founded in August 1999 with Mr Kimura, who is still managing director and CTO. At that time, both Mr Kimura and I were teaching at a game vocational school in Ebisu, which is where we met.
Mr Kimura was an engineer who already had a good knowledge of networks and AI/Alife. We didn't want to create a company that would just outsource the game production aspect, but instead we wanted to undertake the whole production of a project, helped by our expertise in network technology.
At the beginning, we were only two employees (actually, we were both executives!), and both in charge of everything, from planning to delivery!
Right from the founding of the company, we strongly believed in creating innovative entertainment that would change the life of the player, and that it would become impossible to distinguish if characters connected via network in an imaginary world were actual player characters or NPCs.
How many employees are currently working at R-FORCE?
Right now, 72 persons work for R-FORCE, including outsourcing and part-time jobs.
What are some of R-FORCE most famous or successful product? Any technology or expertise you are especially proud of?
Regarding our porting work, I think that the port of SEGA's SONIC THE HEDGEHOG 1/2 to mobile phone was the most successful. It was released worldwide, and the full port was working on cheap feature-phones predating the smartphones! I heard from SEGA that there were over 6 million sold.
As for original games, the coin game called Coinfalls Shinobi won the 3rd place in the App Store ranking for this genre of games in more than 64 countries around the world, and was selected as one of the Best 100 Applications of the year. Hello Kitty Coin, which uses the same game engine, was released only in Japan, but still won the 3rd place in the App Store's overall sales ranking.
Most recently, we produced a game based on the novel/anime OVERLORD, MASS FOR THE DEAD, which recorded sales of over 800 million yen in the first month after its release.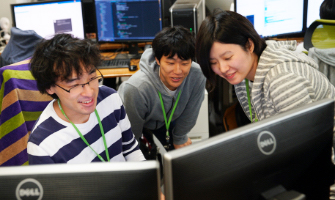 Both R-FORCE and CRI Middleware are located in Shibuya and are active in the game industry. Is it safe to assume that people from both companies already knew each other quite well? 
The world's first commercial software to use the smartphone version of Sofdec, CRI's video encoder, was SEGA's Miku Flick, which in fact we developed!
At that time, both companies worked together to optimize the product, and I was able to appreciate the quality and reliability of the support provided by CRI Middleware's team . This is how a great relationship started.
Until last year, we used to be part of the Cyber ​​Agent group, but even there we encouraged other game companies in the group to introduce ADX and Sofdec in their projects.
Were you already using CRIWARE products in your games?
Indeed, I have been using ADX and Sofdec since I was working on console games. In addition, we recommend CRIWARE to our clients for almost all of our smartphone games.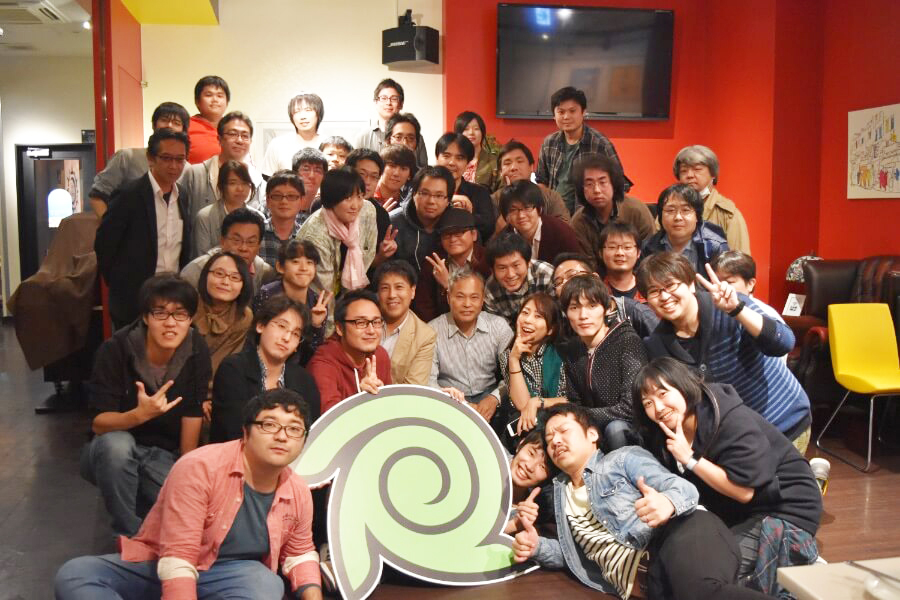 Which new technology from CRI Middleware are you the most excited about?
Personally, I feel that LiveAct PRO and CRI Diet Coder are very powerful solutions and I'm hoping we can expand their market even further.
As a game director, I would love to use Sofdec with the VP9 support, ​​the CRI sound correction solution, and also CRI ADX LipSync!
How do you envisage the collaboration with CRI Middleware?
What I felt when I joined the CRI Middleware group is that this group is a treasure trove, both at the technology and at the human levels. I would like to leverage these incredible resources – and rely on our own production experience for the final customer during these past 20 years – to contribute to the group expansion. Finally, I would like to help providing new solutions for CRI Middleware customers in all the various industries the group supports.