In May 2018, CRI Middleware announced the acquisition of Web Technologies, renowned for its image optimization software as well as for its popular 2D animation tool and middleware SpriteStudio.
The new version 6.3.0 of SpriteStudio just got released this month.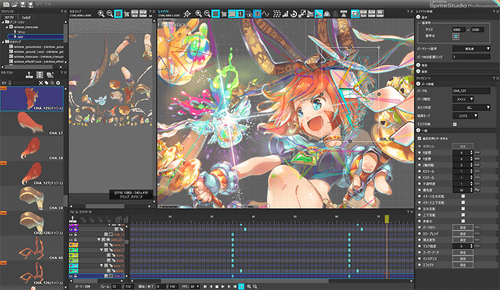 It offers many improvements related to the editing of animation meshes and bones.
We invite you to check the full list of new features and improvements here:
https://www.webtech.co.jp/help/ss6_releasenote_en/ver6-3-0/
Even better, you can download the trail version (for PC and Mac) and experience it for yourself:
https://www.webtech.co.jp/help/en/spritestudio/download/