McDSP does not need any introduction. The company from Mountain View, California has developed many ground-breaking audio processing plug-ins over the years. We are thrilled to announce that some of them will now be available in ADX2 to help you bring your game audio to the next level.
To use the McDSP plug-ins on the authoring side, you will need to create your project in the new AtomCraft version 3.  As for the run-time, the plug-ins are already available for PC, PS4, XBoxOne and Switch, both natively and in Unity, and other versions are coming, for example for iOS and Android runtime.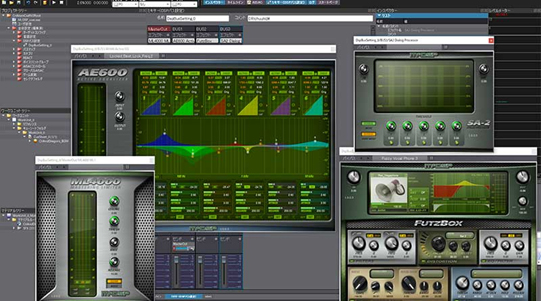 The McDSP extension pack for ADX2 includes 4 amazing plug-ins that can be inserted in the DSP Settings of your ADX2 project. Let's check them out now!

AE600 Active EQ
The AE600 is an equalizer that can be used to finely sculpt the sound, for example to put the focus on some of your sound effects.
It provides 6 fixed and active EQ bands. Each of them has its own gain, frequency and Q and mode controls. Many modes are available such as parametric, Baxandall shelving, vintage style, high and low pass filtering etc. The AE600's active EQ response is determined by each band's threshold, attack and release settings. It also offers side-chaining. Without any doubt, this is a beast of an equalizer!
Futzbox
The FutzBox is a distortion and noise generator plug-in. It allows you to apply a low fidelity effect to your sounds. It is very useful to simulate radio communications in your game for example.
To achieve this, the FutzBox filters your sound using synthetic impulse models. These models use less CPU than typical convolution, which is of course very important for games. Additional filtering and EQ, distortion, noise generation and gating are available to degrade the audio as you want.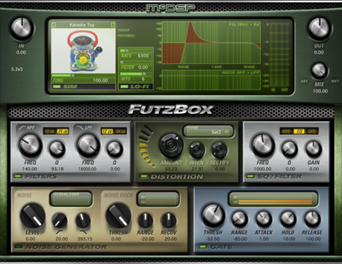 ML 4000 Mastering Limiter
You don't have to worry about how many explosions will be simultaneously triggered in your game anymore; this mastering limiter will make sure that the volume is optimal and that no clipping occurs!
The ML 4000 ML1 uses a flexible brick wall look-ahead algorithm, coupled with a multi-stage limiting for a better peak detection. The unique Knee and Mode controls also allow this limiter to handle any kind of audio material with a variety of responses ranging from transparent to aggressive.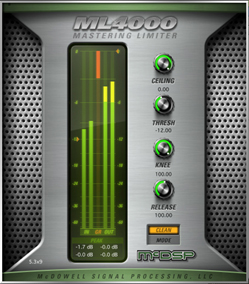 SA-2 Dialog Processor
The SA-2 can be used to make sure that the dialog in your game always stays intelligible.
This plug-in combines 5 bands of active equalization, configured in a variety of modes that best address the issues specific to dialog. Each band includes a threshold that determines at what signal level the active equalizer begins to affect the signal.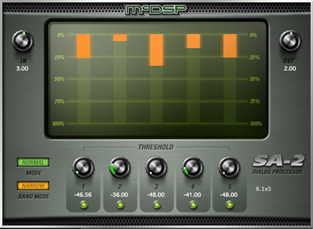 No wonder the Academy of Television Arts & Sciences has awarded the SA-2 Dialog Processor with a 2017 Primetime Emmy Award for Outstanding Achievement in Engineering Development, and the SA-2 also won the Cinema Audio Society Award for Outstanding Product in Post Production!
Now all these amazing plug-ins can be available to you in ADX2 if you wish! For more information, please consult the ADX2 page on the CRIWARE site or contact us.