This year again, CRIWARE is proud to be a diamond sponsor of the Game Audio Network Guild. G.A.N.G. is a non-profit organization founded in 2002. It is the leading organization for those involved in game audio including, music, sound design, dialog and game development.
G.A.N.G.'s mission is to support its members through Networking, Education, Advocacy and Recognition. Most importantly, G.A.N.G. is a community where people can learn, share and grow.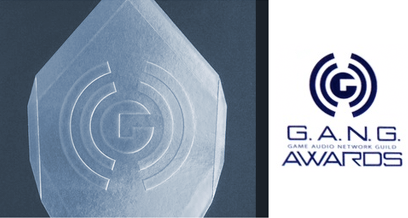 Game Audio Network Guild Awards show is being held at the Game Developers Conference in San Francisco on March 22nd.
You can visit the G.A.N.G. web site here: www.audiogang.org and check this video for more information about the membership: https://www.youtube.com/watch?v=G4ZzZ3s-GZU