We are proud to announce that the number of CRIWARE SDK licensed has passed the 5500 mark, including 500 licenses outside of Japan. Since our recent global expansion initiative, CRIWARE has indeed been adopted by over 130 companies worldwide, mainly in North America, Europe and Greater China.
In the Western markets, CRIWARE has been used in many prominent titles such as "Destiny 2", "World of Warships", "The Witcher 3: Wild Hunt", and "HITMAN – World Of Assassination".
In Greater China, the establishment of our new subsidiary in May 2019 led to CRIWARE being widely used, both by large companies such as Tencent, NetEase, Bilibili, and Ourpalm, and by smaller game development studios.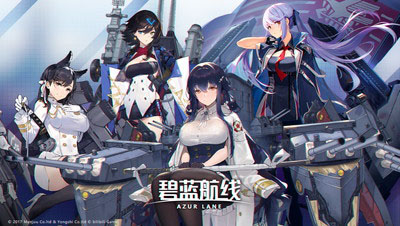 Mr Weiwei, project manager of the game "Azur Lane" for Manjuu, declared that with CRIWARE, feature-rich videos as well as various types of sound effects could easily be implemented in the game, with an increased efficiency.
Mr. Hirana, producer at Tianma (part of the Ourpalm group) added that sound files could be drastically compressed while maintaining sound quality, and that it was easy to implement a large variety of interactive sounds without depending on a programmer!
Not a CRIWARE user yet? Do not forget to get your free evaluation license here!