CRIWARE at Unite Shanghai 2019
This year again, CRIWARE was present at Unite Shanghai, which took place at the Shanghai International Convention Center from May 10th to 12th.
Unite is a developer-centric event hosted each year by Unity Technologies in different cities across the world. Over the years, it has grown into an influential event in the game, VR, AR and MR industries, and the number of participants in 2018 exceeded 10.000 people worldwide!
At Unite Shanghai 2019, developers were able to learn about the latest features of our middleware on the CRIWARE booth and experience them firsthand in the World Of Sound demo.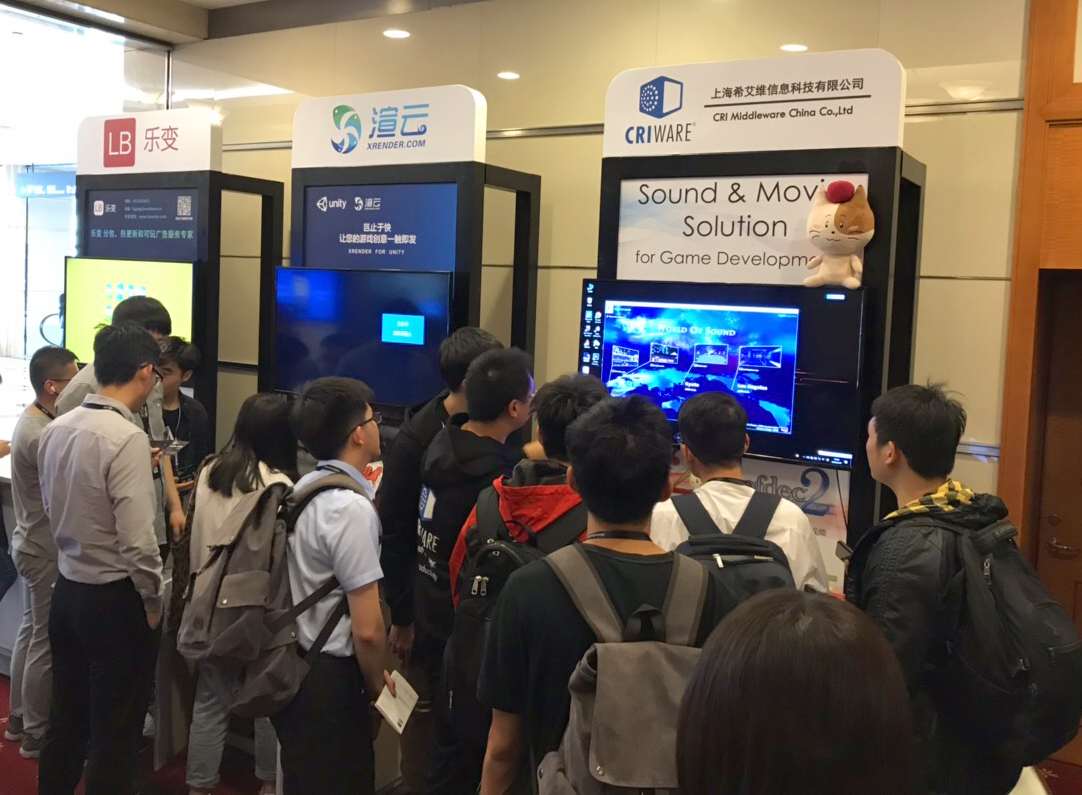 Additionally, DELiGHT WORKS presented a sound session in which the Japanese company who brought us Fate/Grand Order explained how they implemented their audio with ADX2 and in particular how AtomCraft, the authoring tool,  allowed them to handle a large number of audio assets efficiently.
If you are a Unity developer, we encourage you to check our ADX2 Unity plug-in in the Asset Store!